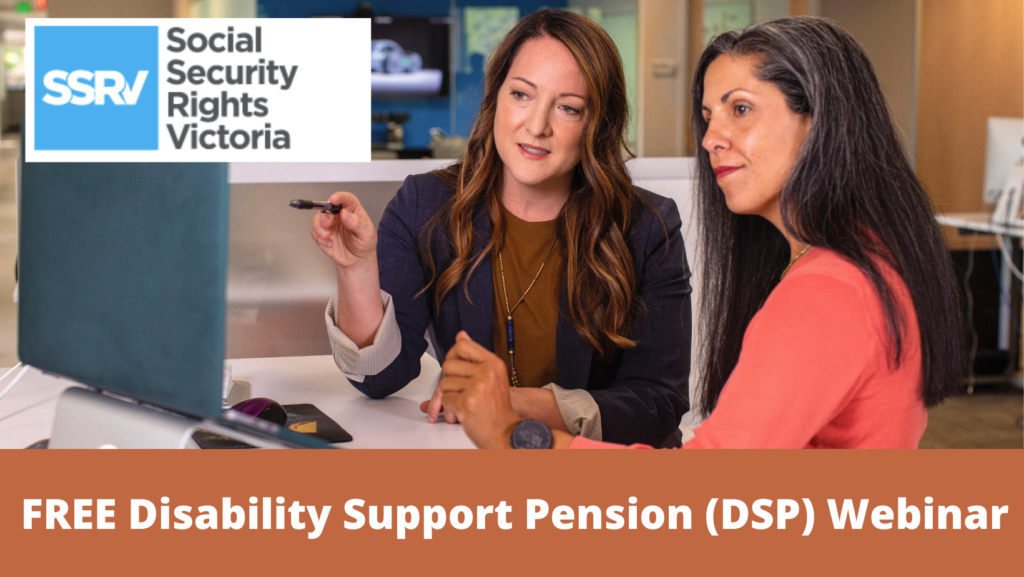 Are you applying for DSP or are you a worker helping someone put together their application? The DSP can be complex and we're running an education session to give you everything you need to know.
Who: Anyone looking to apply for DSP or workers helping someone apply for DSP
When: 10 November 2022, 10:00am – 11:30am
Where: Online via Zoom – link will be provided upon registration.
What the webinar will cover:
· The DSP medical eligibility criteria
· What is a Program of Support
· Practical tips when applying for DSP
· Resources available including SSRV and DSP Help
· Appealing a Centrelink decision
Questions? Please call us on 03 9481 0299 or email info@ssrv.org.au.

To register your attendance, please email info@ssrv.org.au, including your name, email and phone number.